Printing And Design
Service for Printing And Design
Apex Soul Tech specializes in IT Services such as Web Development, Email Marketing, Digital Marketing, SEO,Printing And Design, etc.
Do you feel the need for new energy to your brand or business? Or you think the current marketing materials of your business are lacking something to get "WOW" factor? If yes, then let's combine creativity and graphic designing together and bring something new for the marketing requirements of your brand/business. Apex Soul Tech is here as a leading marketing agency in the UK offering certified and high quality printing and designing services.
Reliable IT Services for Businesses
Our Planning And Strategy
Being professionals, we are providing printing & designing of e-books, digital publications, logos, brochures, and product catalogs, etc. We are aimed to deliver superior quality results with the satisfactory designing & creative ideas. As we are delivering best quality print and other creative solutions for our clients for years, we help local and national businesses all over the UK with creative designs and award winning customer services. we are here with authentic in-house print facilities and the best graphic design studio for you having qualified and experienced designers.
Resources
Get a copy of brochure on
Brand New IT Tech.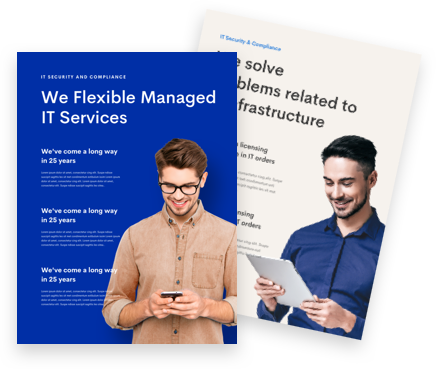 4.9/5.0
by 700+ customers for 3200+ clients